About Planet 13 Las Vegas
Marijuana Dispensary Las Vegas
As the largest Las Vegas cannabis dispensary, Planet 13 strives to provide the best quality recreational cannabis, concentrates, and infused products available. At competitive prices and with compassion that can only come from those who are knowledgeable in the field, you will be getting quality products time after time. From the moment you step inside our dispensary in Las Vegas you're bound to enjoy one of the most remarkable cannabis experiences!
This mission guides every step we take in our business, from the types of products we offer to the way we approach our relationships with customers. Each and every one of the staff members at Planet 13, from the security at the entrance to the budtender that assists you, every staff member seeks to offer you a novel cannabis experience.
We are much more than a recreational dispensary in Las Vegas; at Planet 13 you'll enjoy an unforgettable dispensary experience every single time.
Whether you're new to cannabis or consider yourself a cannaseur, you can expect to pick up high-quality products and exclusive rare finds that you won't be able to see anywhere else.
While you choose what cannabis product you'll purchase, you'll have a great time at our dispensary. In fact, we like to think of Planet 13 as not merely a store, but a destination itself
Our knowledgeable and understanding budtenders will always suggest to you the cannabis strains, flavors, and products that are more suitable for your needs and expectations. In addition, we take pride in providing our customers with a safe and private shopping environment.
Visit Planet 13, your recreational dispensary in Las Vegas! Take your experience with cannabis to the next level at our superstore. 
If you can't visit our Las Vegas superstore, we're also located in Orange County, CA.
2020
3 Product Awards - Jack Herer Cup
2019
US Market Retail award - MJBIZDAILY
2019
Best Budtender Choice Award - Budtender Awards
2019
Brand Design - Clio Awards
2018
Best Overall Dispensary - Leafly





The Planet 13 Superstore is more than a destination, it is an unforgettable experience.
Quality
As a top dispensary, we take pride in our variety of our high-quality, exclusive and rare products.
Atmosphere
We believe in having a great time and invite you to experience our dispensary. Planet 13 is a #1 voted dispensary and destination.
Knowledge
Our team is dedicated to both understand and recommend an array of suitable products for your needs.
Safety
Planet 13 is committed to providing a safe environment for our customers and staff. We take pride in your privacy and shopping experience.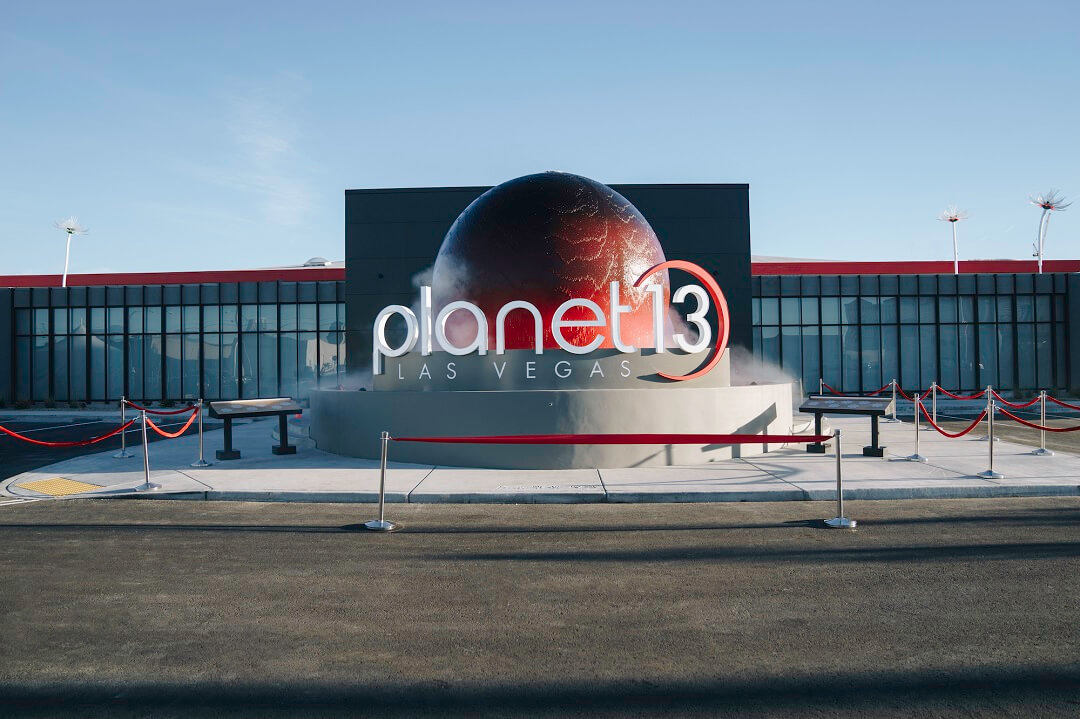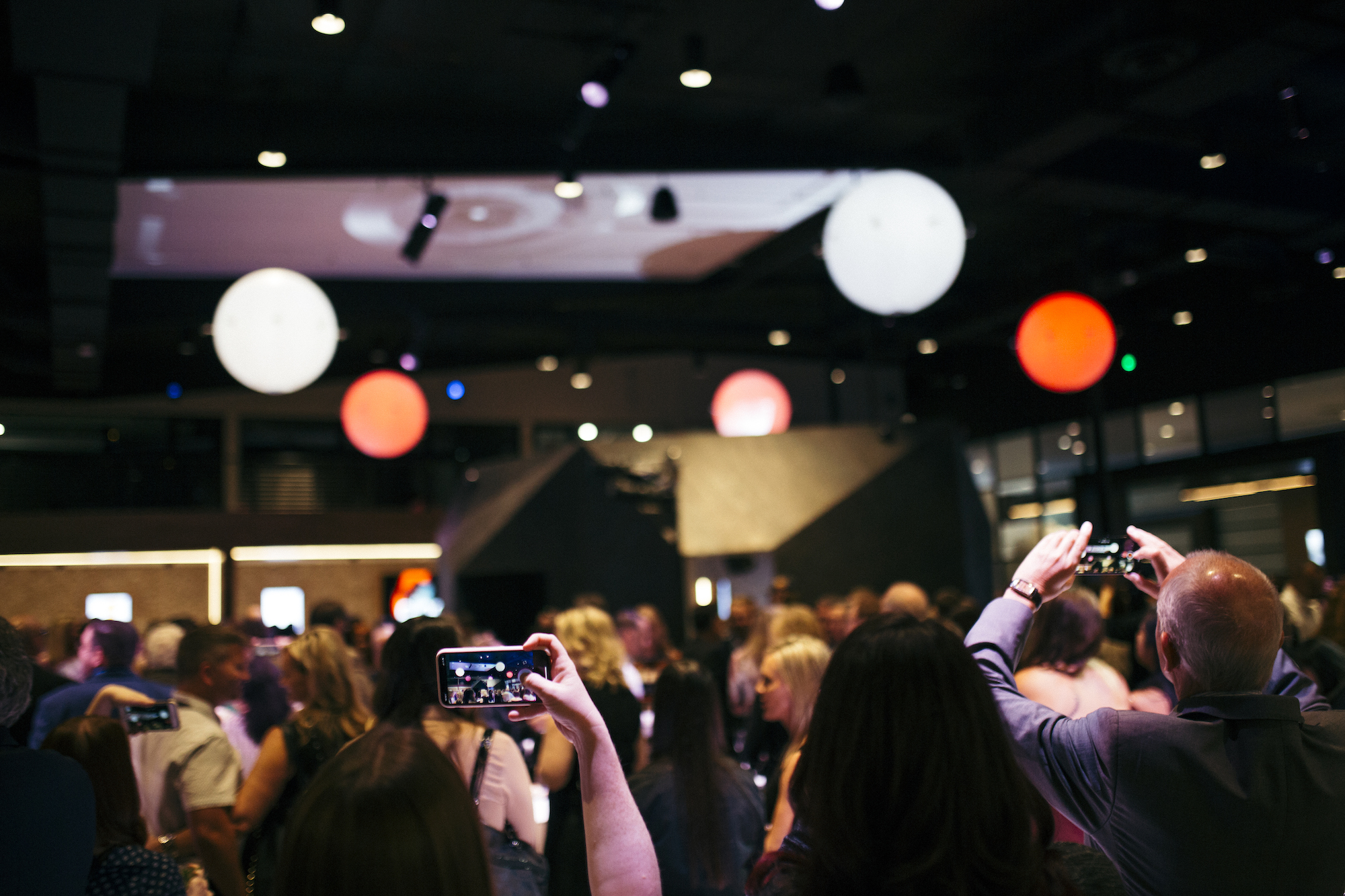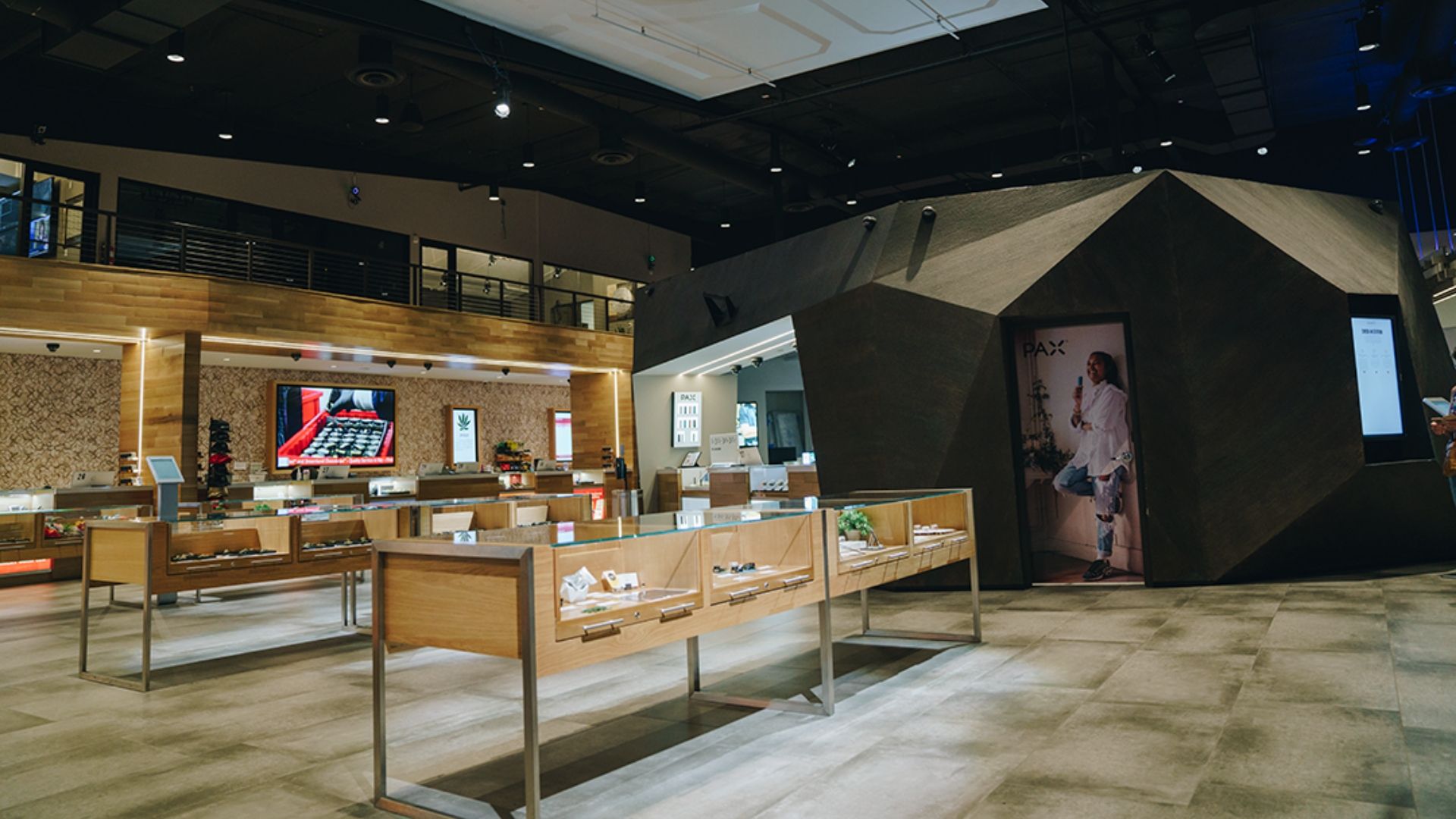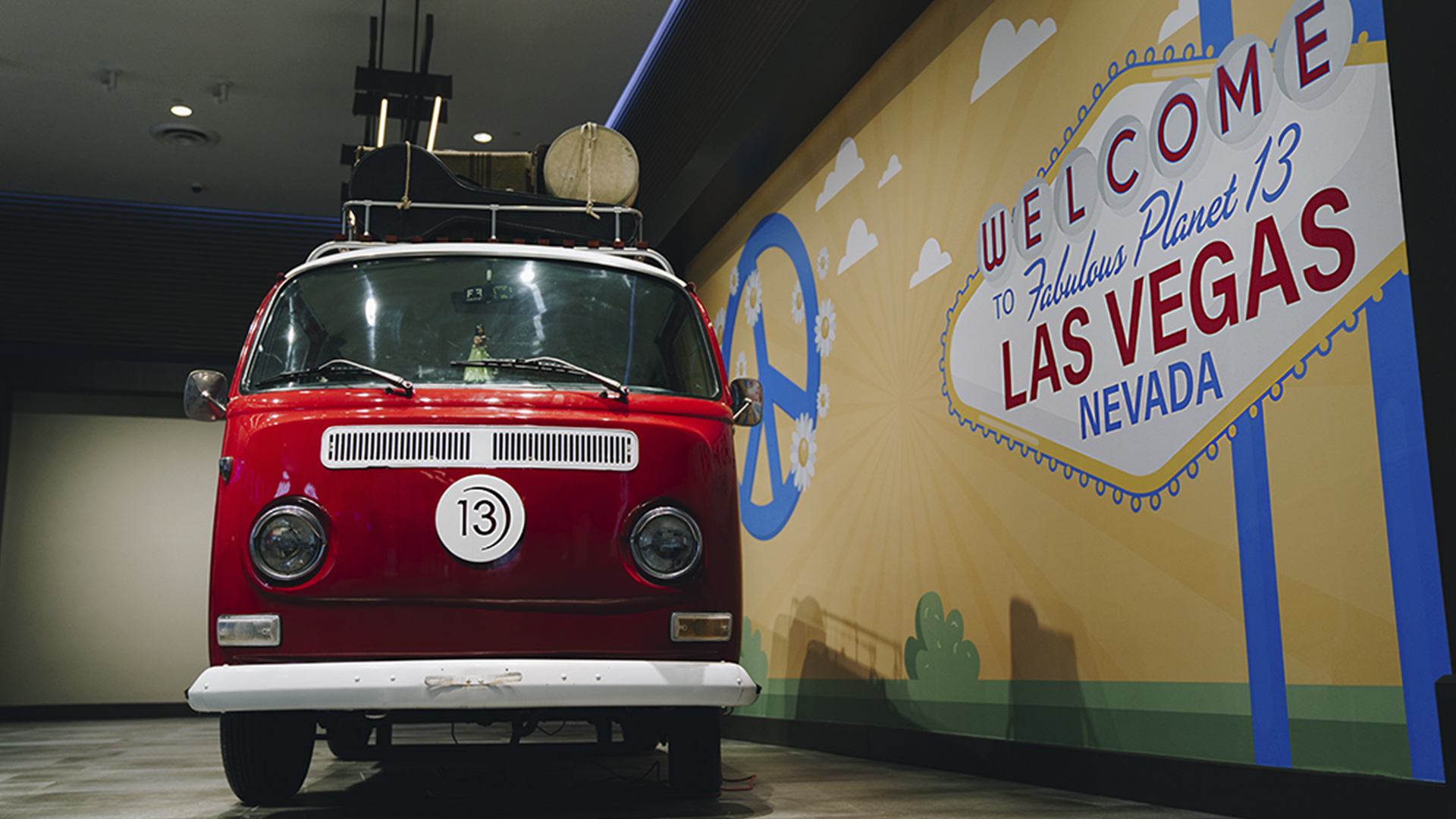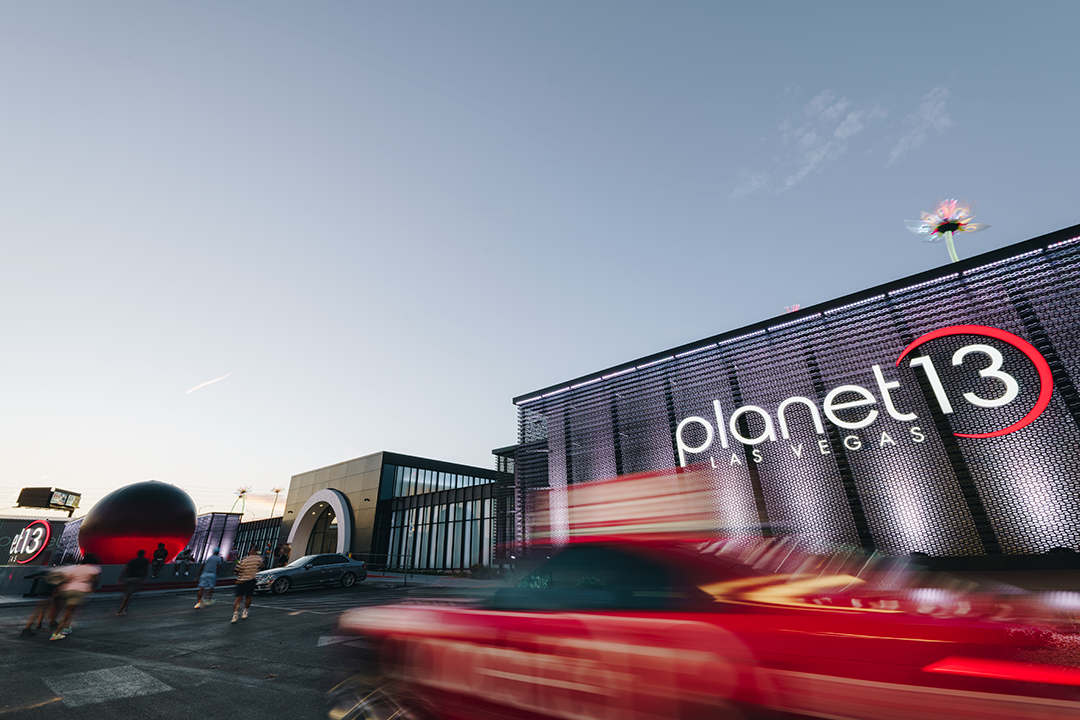 Giant Interactive Lotus Flowers
As guests approach the complex they are greeted by 13, 15-foot-tall LED lotus flowers on the roof of the building. Made of acrylic leaves and metal stems, the lotus flowers can be controlled by visitors, making them an interactive piece of art.
Planet Water Feature
The 18-foot outdoor water feature uses vibrant LED lights with fog to create a glowing effect which can be seen from the 65,000 hotel rooms that look directly onto the Superstore location.
Aerial Orb Show
The attractions continue once guests move inside the main portion of the complex where they'll view a recurring, glowing aerial orb show high above the dispensary floor.
LED Interactive Floor
As visitors approach the grand hallway, they are greeted by a sensory activated Interactive LED Floor. With many different displays and interactive variants, this creates an experience like no other.
3D Projection Visual Experience
The 3D Projection Visual Experience mesmerizes guests by projecting 3D visuals onto the ceiling in the dispensary.
Interactive Laser Art
Visitors get to leave their mark when they interact with the laser graffiti, allowing them to create unique writings and drawings.
We Write Sometimes
Fresh From The Blog